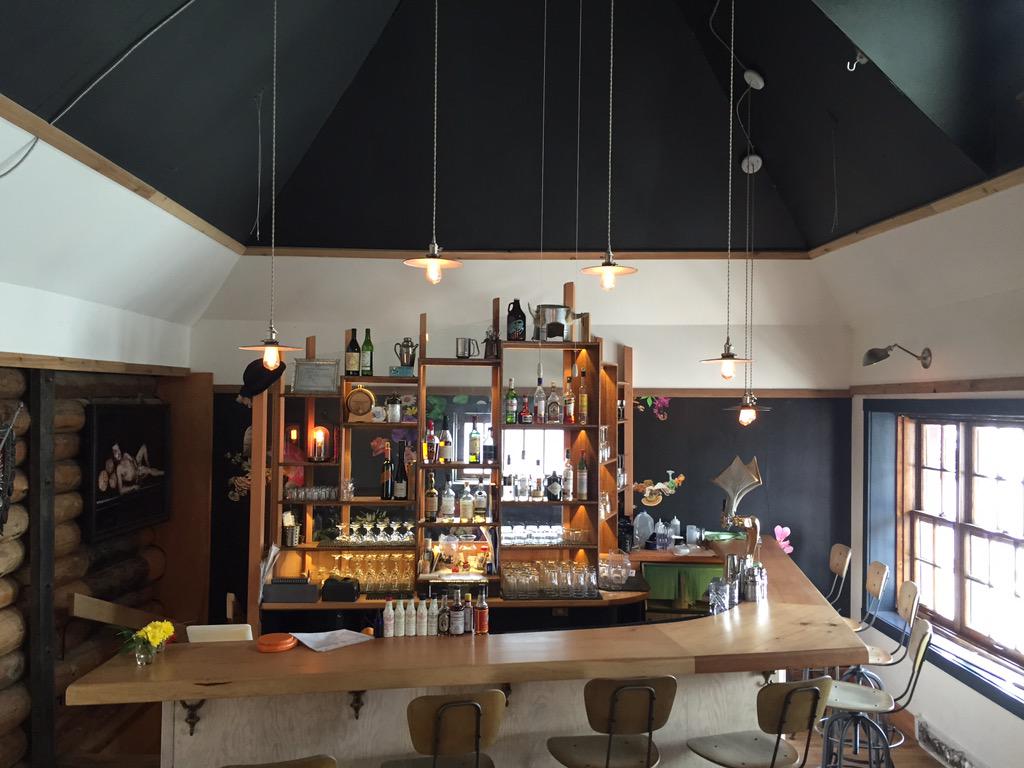 Woodcutter's Blanket
Cocktails + Food + Beer
History
Woodcutter's Blanket is housed in a piece of Yukon history at Second Avenue and Strickland Street, in Whitehorse. Registered as the Widdershin cabin and often called "the moose" (referring to the faux animals that adorn its exterior), the small log building dates back to the 1930s.
Built in 1938 by prospector Jack Acheson, the iconic log house was originally used as a family residence at Fourth Avenue and Strickland Street. In 1978, Widdershin Ltd. (a Whitehorse development company) moved the cabin to its current spot. In 1995, the one-storey log structure was entered into the Whitehorse Heritage Buildings Register.
Over the decades it has been utilized as a company office space, taxidermy business, retail storefront, and now a classic cocktail bar. While a specific date is unknown, the two moose were affixed above the main entrance when it housed the taxidermy business and have made it one of the city's most photographed buildings.
Small Bites
Arctic Char Tartare
Marinated Arctic Char with Roasted Red Pepper Gremolata, Sweet Pickled Fennel, and Harissa Infused Olive Oil. Served with Crostini.
Flat Creek Farms Rabbit Stew
Locally Raised Rabbit Slowly Braised in a Light Stock with Potatoes, Tomatoes, White Wine and Swiss Chard. Served with Housemade Bun.
Perogies
Cheese and Potatoes Perogies Topped with Caramelized Onions and Dill, Sour Cream, Locally Made Bacon or Roasted Mushrooms. Comes with Side of Sauerkraut.
Alpine Bakery Bread
Corn Chips Topped with Roasted Corn Salsa, Avocado Crema + Cheese.
Woodcutter's Salad
Greens Tossed in Roasted Shallot Vinaigrette with Red Pepper Gremolata, Housemade Goat's Cheese, Herbed Breadcrums and Sweet Pickled Fennel.
Cheese | Meat Platter
Choose 2 or 4 of our Selection of Sausages and Cheeses (See card). Board comes with House Mustard, Sweet Pickled Fennel, Marinated Mushrooms and Spanish Olives.
Something Sweet
Woodcutter's Pot de Creme
Lunch/Dinner
* Rotating Features *
Bar Snacks
Beer Pickled Eggs
Two Eggs Pickled in one of our beers on tap.
House Nuts
Spicy Maple-Bourbon Glazed Mixed Nuts,
"Chicago Mix" Popcorn
Caramel and Parmesan Popcorn made in-house.
Beef Jerky
Locally made and Raised Beef Jerky
Chips + Dip
Potato Chips served with House Dip